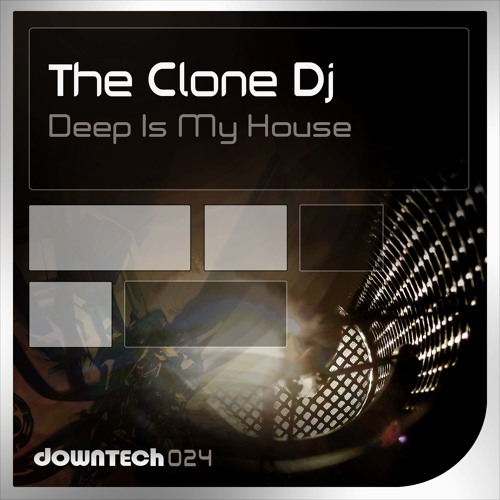 TRACKLIST:
································
01. The Clone Dj - Deep Is My House (Original Mix)
02. The Clone Dj - Deep Sea (Original Mix)
02. The Clone Dj - I Don't Know (Original Mix)
LISTEN / DOWNLOAD:
································
►
http://www.downtech.net/2017/09/DT024.html
FEEDBACKS:
································
Digital Vapor Music:
"Beat has a really good feel to it and the synth work does a great job setting the mood of the song"
Uallas:
"This IS deep. Those chords go really will with everything else going on. Solid percussion choices bro keep making this!"
XSiV:
"From the first note you can feel the energy of this track. Great production and flow"
Snare Troll:
"This house is deep! im diggin the bass and the claps have a nice reverb on em. the sound selection is great and its mastered very well"
Clubfungus:
"Chilled warm deep dark atmosphere to this housey styled progression! I felt kick could hit through more and the beats a little brighter! Transitions sound smooth and the vibe generated is good!"
AVAILABLE ON:
································
►
iTunes:
http://smarturl.it/DT024-iTunes
►
Beatport:
https://www.beatport.com/release/deep-is...
►
Spotify:
https://open.spotify.com/album/00BoJO...
Downtech Music is a Deep House, Techno and Tech House Label, created in 2010 with releases of other styles like; Electro, Minimal and Tropical House...
Electronic music online. International DJ agency, club events... In our web you can buy and download music in mp3, wav and free discjockey sets.
Downtech Music
Visit us and get the new releases, Free mp3 tracks and deejays sets of our djs and producers:
JackLNDN, Keener, Dhyan Droik, Marfel, Carlos Beltran, Ben Wood, Vlada D'Shake, Deep Roots, Anthony Brahv, James Starkie, DeadBot, Rubecula, AdbeatS, Alex Justicia, Xperimental, Davhelos...
Enjoy the Music!!!